The Team at Twin Mountain Dentistry
We have an amazing team with years of experience in caring for people just like you.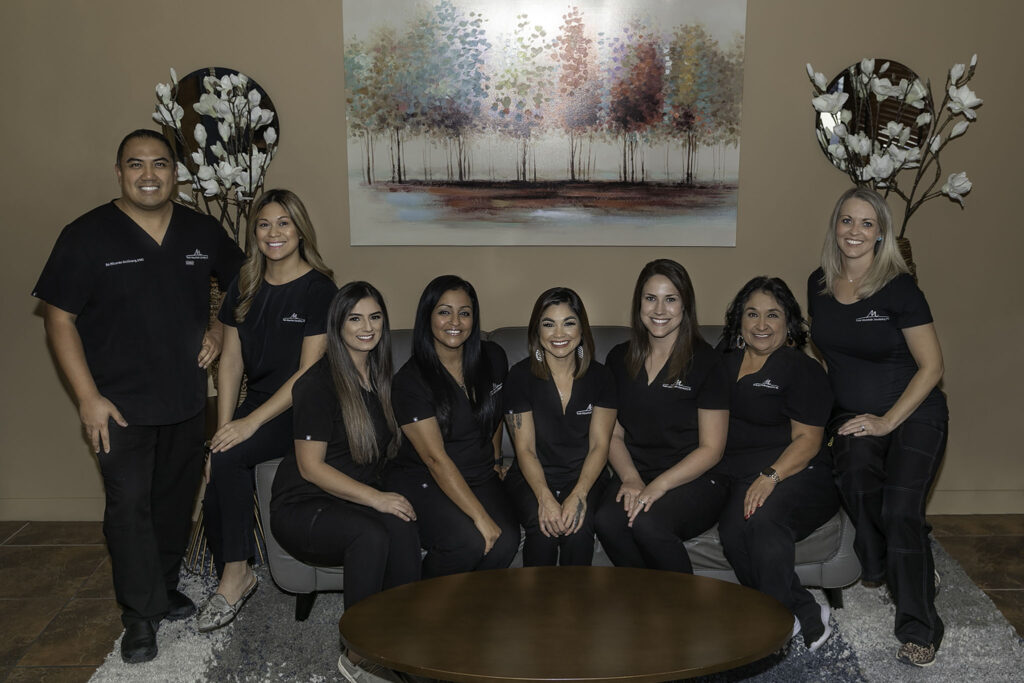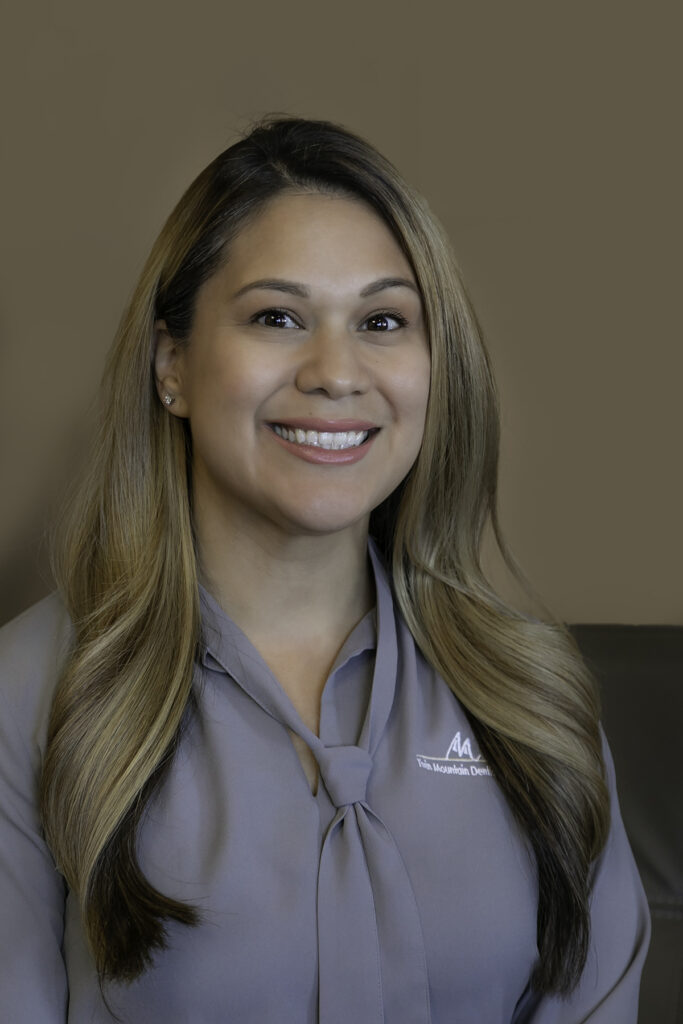 Brandi Ochinang, FAADOM, CDA
Brandi is our Office Manager and hometown girl, having been born and raised right here in San Angelo, Texas. As Office Manager, Brandi oversees all the daily processes involved with the practice. Most frequently, Brandi can be found at the front desk, genuinely welcoming patients as they walk through our door. Brandi is also a Certified Dental Assistant receiving her training at Sheppard Air Force Base, Texas while serving on Active Duty with the United States Air Force in 2002. Additionally, she is a member of the American Association of Dental Office Management and completed the AADOM Fellowship program to further distinguish her skills and leadership. Away from work, Brandi enjoys spending time with her children, wine tasting, and cooking. She also has a love for interior design and traveling to new places. Brandi is the wife of Dr. Ochinang and proud mother of three, Kaleigh, Ramero, and Amarah.
Juliana is one of our Registered Dental Hygienists. Juliana was born and raised here in San Angelo, Texas. Juliana's personal experience with complex dental needs as well as her time working in the orthodontic field, inspired her initial interest in pursuing dental hygiene. Juliana earned her degree in Dental Hygiene at Howard College in Big Spring, Texas. She is also certified to provide laser therapy to efficiently treat patients with gum disease. When Juliana is out of the office, she enjoys spending time her family, traveling, and hiking. Juliana is passionate, loyal, and adventurous. These character traits combined with being gentle and compassionate, help to make her an exceptional dental hygienist and a wonderful asset to our team. When asked what she loves most about her job, she expressed her happiness to provide care which positively impacts the oral health of every patient who sits in her chair. Juliana and her husband Lalo have two children, Zavian, age 12 and Cora, age 8. Their family also a Great Dane named Rose, and a Labrador named Zoey.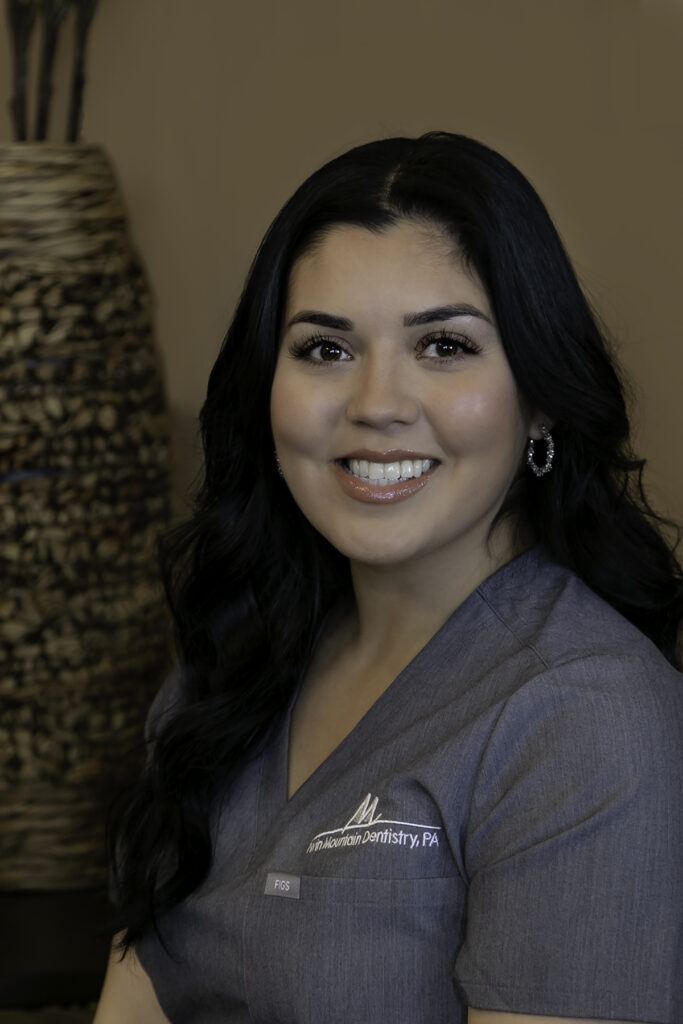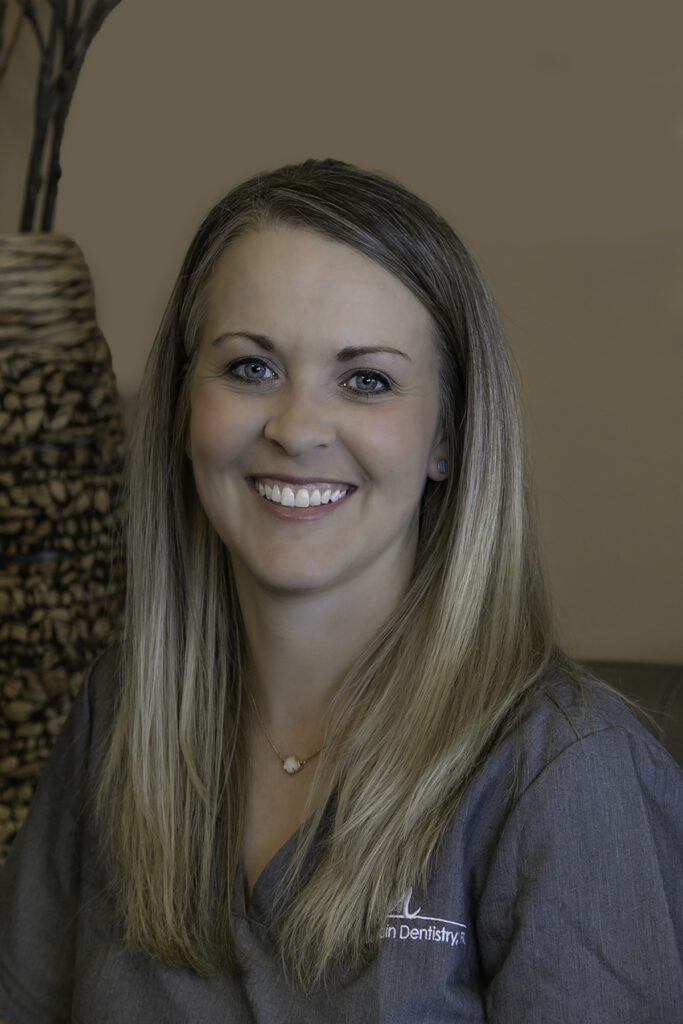 Registered Dental Hygienist
Genie was born in Amarillo, Texas and raised along with one sister and three brothers in Happy, Texas. She earned her degree in Dental Hygiene at Howard College in Big Spring, Texas. She is a member of the Concho Valley Dental Hygiene Association and certified to provide laser therapy for patients with periodontal disease. Genie takes great pride in offering the most thorough yet gentle preventive care available. Another aspect of the profession that she enjoys is the opportunity to educate her patients about daily preventative measures that can be used to decrease the likelihood of future problems. Outside of the office, Genie has a love for horseback riding and sewing her own unique clothing. Genie and her husband Josh have three adventurous little boys named Ransom, Rio, and Ryder. In January 2022, they were blessed with the birth of their first baby girl, Rainie Rose.
Registered Dental Hygienist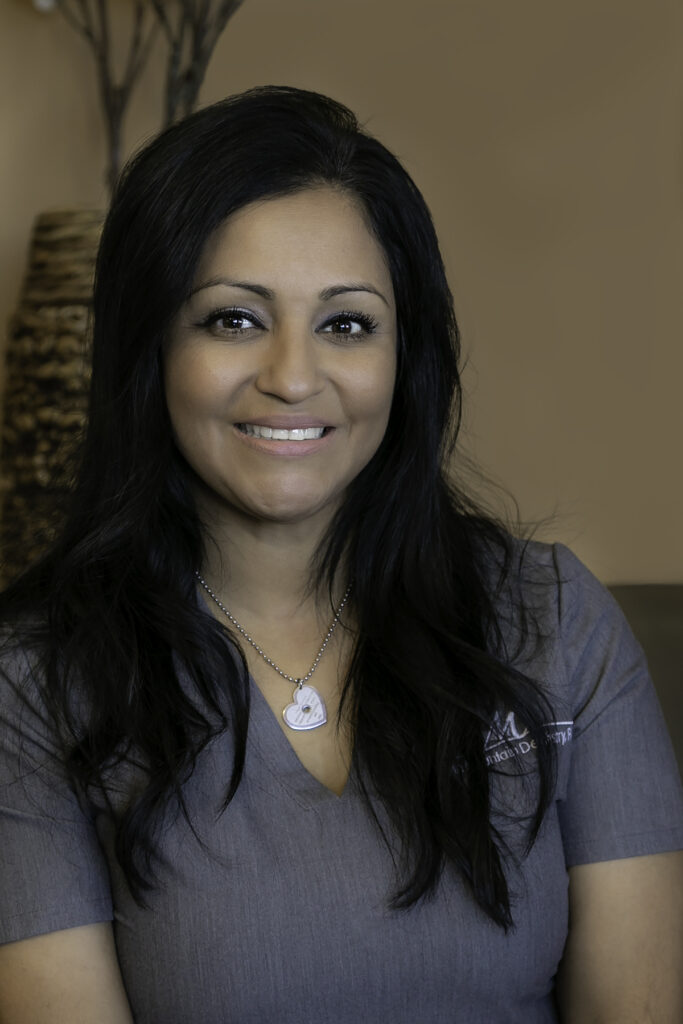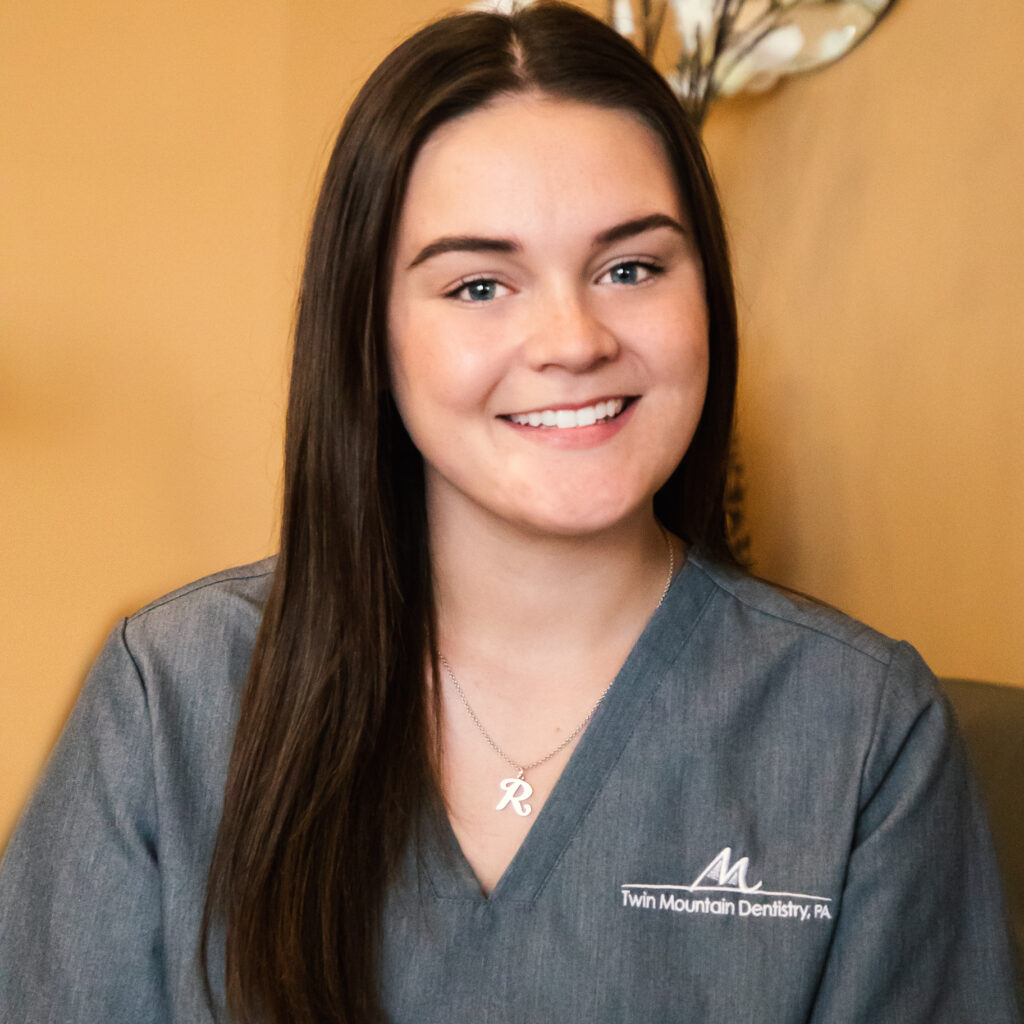 Registered Dental Assistant
Ella habla Español!  Sonia is our Insurance Coordinator and was born in Cuidad Acuna, Mexico. She and her siblings grew up in Julesburg, Colorado. She is no stranger to the dental profession, having more than a decade of experience in the field. When Sonia is not verifying insurance and helping patients maximize their dental insurance benefits, she can be found enjoying her favorite pastimes such as cooking and traveling. Sonia can be described as professional, forgiving, and kind.  She enjoys explaining insurance coverages to her patients so they are able to fully take advantage of their dental benefits. In addition, Sonia is bilingual and great part of our team. Sonia has one son named Joel and two daughters, Sarah and Maggie. Sonia was also blessed with her first granddaughter named Reagan who recently celebrated her first birthday. She also has 3 grandpups named Molly, Baby and Rocky.